<![if !vml]>
<![endif]>
CURSOS PRE Y POST CONFERENCE
ÀQUƒ SON?
Los cursos Pre y Post Conference son talleres dise–ados para experimentar diferentes propuestas de fil—sofos pr‡cticos reconocidos a nivel mundial, estos cursos se ofrecen en el marco del 15o Congreso Mundial de Pr‡cticas Filos—ficas (15th ICPP) que tendr‡ lugar en la Ciudad de MŽxico del 25 al 29 de Junio 2018.
No necesitas formaci—n previa en filosof'a para poder participar. Para obtener el m‡ximo beneficio de estos talleres, se recomienda asistir a las 15 horas completas del curso de tu elecci—n.
Habr‡ traducci—n simult‡nea inglŽs/espa–ol.
PRE AND POST CONFERENCE COURSES
WHAT ARE THEY?
The Pre and Post Conferences courses are workshops designed to experience different proposals of recognized practical philosophers around the world within the framework of the 15th International Congress of Philosophical Practice (15th ICPP) that will take place in Mexico City from June 25 to 29, 2018.
You do not need previous training in philosophy to be able to participate. To obtain the maximum benefit from these workshops, it is recommended to attend the full 15 hours of the course of your choice.
There will be simultaneous English / Spanish translation.
CURSOS PRE CONFERENCE
PRE CONFERENCE COURSES
JUNIO 22, 23 Y 24
<![if !vml]>
<![endif]>
Dr. Gerd Achembach (Alemania)
09:00 - 14:00 Hrs.
La pr‡ctica filos—fica es un importante desaf'o
para la filosof'a
Philosophical practice is the serious challenge
of Philosophy
Usando historias de casos individuales, se explicar‡ y analizar‡ c—mo las preguntas que los fil—sofos suelen emplear "te—ricamente" en el mejor de los casos pueden convertirse en una emergencia en la pr‡ctica. El "conocimiento" no ser‡ suficiente entonces, se requiere "habilidad".
Using individual case histories, he will explain and discuss with his colleagues how questions that philosophers usually employ "theoretically" at best can become an emergency in practice. "Knowledge" will not suffice then, ÒskillÓ is required.
Trayectoria: Fundador de la llamada ÒPhilosophische PraxisÓ o pr‡ctica filos—fica es el exponente m‡s reconocido dentro del campo de la consultor'a filos—fica, es autor de decenas de publicaciones entre libros y art'culos, en los cuales ha desarrollado diversas ideas en relaci—n a la pr‡ctica filos—fica. Es fundador de la "Sociedad Internacional para la Pr‡ctica Filos—fica" (IGPP por sus siglas en inglŽs), adem‡s de formar parte del Consejo Asesor Cient'fico de la "Sociedad para el Estudio y la Promoci—n de la Filosof'a Aplicada e.V." tambiŽn es miembro del Consejo Asesor Cient'fico de la revista "psico-l—gica" - Anuario de la psicoterapia, la filosof'a y la cultura (Alber-Verlag) y desde 2015 es integrante del Consejo Asesor Cient'fico del "curso universitario Pr‡ctica Filos—fica" en la Universidad de Viena.
CV: Founder of the so-called "Philosophische Praxis" or philosophical practice, is the most recognized exponent in the field of philosophical consulting, he is the author of dozens of publications between books and articles, in which he has developed various ideas in relation to philosophical practice. He is the founder of the "International Society for Philosophical Practice" (IGPP), in addition to being part of the Scientific Advisory Board of the "Society for the Study and Promotion of Applied Philosophy e.V." He is also a member of the Scientific Advisory Board of the "psycho-logical" journal - yearbook of psychotherapy, philosophy and culture (Alber-Verlag) and since 2015 he is member of the Scientific Advisory Board of the "Philosophical Practical University Course" at the University of Vienna.
<![if !vml]>

<![endif]>
Dr. Ran Lahav (Israel)
16:00 - 21:00 hrs.
Filosof'a Profunda
Deep Philosophy
Es un nuevo tipo de pr‡ctica filos—fica donde se reflexiona sobre los problemas de la vida desde nuestro profundo interior, usando tŽcnicas y procedimientos especiales.
En el curso se discutir‡n las ideas b‡sicas de la Filosof'a Profunda y se experimentar‡ con el acompa–amiento filos—fico, el tr'o filos—fico y el dœo filos—fico. Al final del curso los participantes podr‡n practicar ellos mismos algunas actividades filos—ficas profundas.
It is a new kind of practical philosophy where we reflect on the problems of life from our inner depth, using special techniques and procedures.
In the course the basic ideas of the Deep Philosophy will be discussed and experienced with the philosophical accompaniment, the philosophical trio and the philosophical duo. At the end of the course the participants will be able to practice some deep philosophical activities themselves.
Trayectoria: Ran Lahav es Dr. en Filosof'a y M‡ster en Psicolog'a y junto con Lou Marinoff fue organizador del 1er. Congreso Internacional de Pr‡ctica Filos—fica en Vancouver, adem‡s es el primer editor en inglŽs de un libro de consultor'a filos—fica y tambiŽn el primero en dictar un curso universitario de pr‡ctica filos—fica en el mundo. A lo largo de 15 a–os ha trabajado en esta disciplina y en a–os recientes ha creado una metodolog'a que denomina Filosof'a Profunda y Companioships Filos—ficos, mismos que impartir‡ en el Curso Pre-Conference en la Ciudad de MŽxico. Cuenta con varias publicaciones en libros y revistas especializadas, adem‡s de participar en Congresos Internacionales, sobre pr‡ctica y consultor'a filos—ficas.
CV: Ran Lahav holds a PhD in Philosophy and a Master's degree in Psychology and together with Lou Marinoff he was organizer of the 1st. International Congress of Philosophical Consultancy in Vancouver, is also the first English editor of a book of philosophical consultancy and also the first to dictate a university course of philosophical practice in the world. Over the course of 15 years he work in this discipline and in recent years has created a methodology called Profound Philosophy and Philosophical Companionships, which he will teach at the Pre-Conference Course in Mexico City. He has several publications in books and specialized magazines, besides participating in International Congresses, on philosophical practice and consultancy.
Dr. Walter Kohan (Brasil)
<![if !vml]>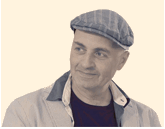 <![endif]>
22 de Junio, de 18:00 a 21:00 hrs.
23 y 24 de Junio de 15:00 a 21:00 hrs.
ÀDe quŽ se trata vivir la filosof'a? Ejercicios de pensamiento, de ignorancia e invenci—n.
What's about living philosophy? Exercises of thought, ignorance and invention.
La filosof'a se entiende de muchas maneras. En este curso trataremos de compartirla a partir de ejercicios de pensamiento alrededor de las ideas de ignorancia e invenci—n. Àen quŽ sentido es importante ignorar e inventar al filosofar? ÀCu‡les sentidos de la ignorancia son interesantes? ÀCu‡l es su relaci—n con las preguntas y el preguntar? ÀQuŽ entendemos por inventar? Se trata de problematizar lo que hacemos en nombre de la filosof'a a partir de su propio ejercicio compartido.
Philosophy is understood in many ways. In this course we will try to share it with thought exercises around ideas of ignorance and invention. ÀIn which sense itÕs important to ignore and invent when philosophizing? ÀWhich senses of ignorance are interesting? ÀWhat is its relationship with the questions and questioning? ÀWhat do we understand by inventing? It is about problematizing what we do in the name of philosophy starting from its own shared exercise.
Trayectoria: Walter Kohan es un fil—sofo argentino radicado en Brasil. Obtuvo su doctorado en Filosof'a en la Universidad Iberoamericana de MŽxico y su pos-doctorado en la Universidad de Paris VIII. Es profesor titular de Filosof'a de la Educaci—n en la Universidad del Estado de R'o de Janeiro y de la Maestr'a y Doctorado en Educaci—n de la misma universidad. Una de sus m‡s recientes obras se titula El Maestro Inventor, en la que cuestiona el lugar del saber y el ignorar, el inventar y el reproducir. Ha sido director del Consejo Internacional para la Indagaci—n Filos—fica con Ni–os (ICPIC), co-director de la revista Childhood & Philosophy y promotor y referente de la filosof'a con ni–os en todo el continente Americano y en muchos lugares del mundo. Actualmente se encuentra desarrollando el proyecto de Abecedario de Infancias, mismo que ser‡ presentado en el ICPP.
CV: Walter Kohan is an Argentinian philosopher eradicated in Brazil. He obtained his PhD in Philosophy at the Universidad Iberoamericana of MŽxico and his post-doctorate at the University of Paris VIII. He is a professor of Philosophy of Education at the State University of Rio de Janeiro and of the Master and Doctorate in Education of the same university. One of his most recent works is titled The Inventor Teacher, in which he questions the place of knowledge and ignoring, inventing and reproducing. He has been director of the International Council of Philosophical Inquiry with Children (ICPIC), co-director of the journal Childhood & Philosophy and promoter and reference of philosophy with children throughout the Americas and in many parts of the world. He is currently developing the ABC project for Childhood, which will be presented at the ICPP.
CURSOS POST CONFERENCE
POST CONFERENCE COURSES
JULIO 1
<![if !vml]>
<![endif]>
Dr. Lou Marinoff (EEUU)
9:00-18:00 hrs
Estoicismo, Daoismo y Budismo en la Pr‡ctica Filos—fica
Stoicism, Daoism, and Buddhism in Philosophical Practice
Este curso de un d'a examina tres de los m‡s poderosos y efectivos sistemas seculares que los practicantes filos—ficos pueden utilizar, tanto con sus clientes y consigo mismos. Ser‡n explorados algunos principios rectores de cada sistema, junto con estudios de casos.
This one-day course surveys three of the most powerful and effective secular systems that philosophical practitioners can utilize, both with their clients and with themselves. Some guiding principles of each system, along with case studies, will be explored.
Trayectoria: Lou Marinoff es escritor y profesor de la Facultad de Filosof'a del City University de Nueva York, Estados Unidos. Es presidente fundador de la Asociaci—n Estadounidense de Profesionales de la Pr‡ctica Filos—fica [APPA, por sus siglas en inglŽs]. Cuenta con un doctorado en filosof'a de la ciencia de la University College de Londres. Autor de numerosos libros entre los que destacan el best seller M‡s Plat—n y Menos prozac en 1999, Philosophical Practice en 2001, y otras publicaciones como El poder del Tao en 2012 y El fil—sofo interior: Conversaciones sobre el poder transformador de la filosof'a que fue publicada en septiembre de 2012, entre otras publicaciones. Es uno de los autores m‡s reconocidos y le'dos a nivel mundial, ha dado cursos y conferencias en numerosos pa'ses. Co- organiz— junto a Ran Lahav el 1er. ICPP en 1994.
CV: Lou Marinoff is a writer and Professor of Philosophy and Asian Studies, and former Chair of the Department of Philosophy at The City University of New York, United States. He is founding president of the American Philosophical Practitioners Association (APPA). He holds a PhD in Philosophy of Science from University College London. Author of numerous books including the bestseller Plato not Prozac! in 1999, Philosophical Practice in 2001, and other publications such as The Power of Tao in 2012 and The Inner Philosopher: Conversations on the Transformative Power of Philosophy that was published also in 2012, among other publications. He is one of the most recognized and read authors worldwide, has given courses and conferences in many countries. He was Co-organizator with Ran Lahav of the 1st. ICPP in 1994.
JULIO 1,2 Y 3
<![if !vml]>

<![endif]>
Ma. Narelle Arcidiacono (Australia)
9:00 a 14:00 hrs.
La filosof'a dram‡tica en la pr‡ctica filos—fica, una investigaci—n en movimiento
Dramatic Philosophy in philosophical practice, a moving inquiry
En este taller se aprender‡ a utilizar la Filosof'a Dram‡tica para dar vida a un personaje, utilizando movimiento, cuerpo, voz, an‡lisis conceptual, intuici—n y un compromiso inquebrantable con el rigor filos—fico, cuyo principal objetivo es aprovechar la propia creatividad para imaginar las vidas de otros con los que uno puede interactuar con mayor comprensi—n y empat'a.
In this workshop you will learn to use the Dramatic Philosophy to give life to a character, using movement, body, voice, conceptual analysis, intuition and an unwavering commitment to philosophical rigor, whose main objective is to take advantage of one's own creativity to imagine the lives of others with whom one can interact with greater understanding and empathy.
Trayectoria: Cuenta con una Maestr'a en Filosof'a, un diploma de posgrado en educaci—n especial, una licenciatura en estudios educacionales y un diploma de asociado en artes escŽnicas (teatro). A lo largo de su carrera se ha enfocado en explorar la idea de la filosof'a dram‡tica como un espacio para la reflexi—n y acci—n filos—fica, llevando este enfoque a numerosos pa'ses como Nueva Zelanda, Corea del Sur, Sud‡frica, MŽxico e Italia. Desde 1998 ha trabajado como fil—sofa pr‡ctica en el ‡rea de Filosof'a para ni–os y desde el 2007 como consejera filos—fica. Ha sido maestra registrada en Australia por m‡s de 40 a–os, en los cuales ha trabajado en los niveles de preescolar, primaria, secundaria y preparatoria, as' como tambiŽn se ha desempe–ado como maestra y consejera en educaci—n especial, particularmente en el ‡rea de intervenci—n temprana y en escuelas hospitalarias. TambiŽn ha trabajado como escritora, directora y actriz en teatro y televisi—n, as' como funcionaria sindical y consultora de gesti—n.
CV: Se has a Master of Arts (Philosophy), a Graduate Diploma of Special Education, a Bachelor of Educational Studies, and an Associate Diploma of Performing Arts (Theatre). Throughout her career, she has focused on exploring the idea of Dramatic Philosophy as a space for philosophical reflection and action, sharing this approach to many countries including New Zealand, South Korea, South Africa, Mexico and Italy. Since 1998 she has worked as a Philosophical Practitioner in the area of Philosophy with Children and since 2007 as a Philosophical Counsellor also. She has been a registered teacher in Australia for over 40 years during which time she has worked in pre-school, primary, secondary and tertiary sectors of education, and as a teacher and counsellor in special education, particularly in the area of early intervention and in hospital schools. She has worked as a professional Writer, Director and Actor in theatre and television, as well as a Trade Union official and a Management Consultant.
JULIO 1,2 Y 3<![if !vml]>
<![endif]>
Dr. Oscar Brenifier (Francia)
16:00 a 21:00 hrs.
La Pr‡ctica Filos—fica como ‡scesis, y no como mero intercambio de opiniones
Philosophical Practice is an ascesis, not an exchange of opinions
En este taller nos enfocaremos en desarrollar las competencias filos—ficas de argumentaci—n, problematizaci—n, an‡lisis, conceptualizaci—n, etc., donde la carga del trabajo debe ser realizada por el sujeto mismo, para desarrollar los gestos mentales apropiados que le permitan ser m‡s reflexivo y aut—nomo. Esto implica desafiar al sujeto en lugar de caer en la complacencia.
In this course we focus primarily on developing philosophical competences: argumentation, problematization, analysis, conceptualization, etc. where the brunt of the work has to be realized by the subject himself, in order to develop the appropriate mental gestures, allowing him to be more reflective and autonomous. This imply to challenge the subject, instead of indulging in complacency.
Trayectoria: Oscar Brenifier es Doctor en Filosof'a por la Universidad de Paris IV Ð Sorbonne. DespuŽs de ense–ar por a–os Filosof'a en la secundaria, ha desarrollado el concepto de Òpr‡ctica filos—ficaÓ, tanto en el plano te—rico como en el pr‡ctico. Es uno de los principales promotores de la pr‡ctica filos—fica: talleres con ni–os y adultos, consultor'as filos—ficas, cafŽs filos—ficos, tanto en Francia como en numerosos pa'ses (Argelia, China, L'bano, Siria, Estados Unidos, Espa–a, MŽxico, Colombia, Perœ, Bolivia, Noruega, Mali, Argentina, Portugal, Nigeria, Australia, entre otros) Ha publicado una treintena de obras en este ‡mbito, entre ellos la colecci—n PhiloZenfants (ƒditions Nathan), traducida a m‡s de 25 idiomas y la colecci—n LÕapprenti philosophe y El Dialogo en la clase (Ideapress) traducidos tambiŽn al castellano.
CV: Oscar Brenifier holds a PhD in Philosophy from the University of Paris IV - Sorbonne. After teaching for years Philosophy in high school, he has developed the concept of "philosophical practice", both on a theoretical and practical level. He is one of the main promoters of philosophical practice: workshops with children and adults, philosophical consultation, philosophical cafŽs in France and in many countries (Algeria, China, Lebanon, Syria, United States, Spain, Mexico, Colombia, Peru, Bolivia, Norway, Mali, Argentina, Portugal, Nigeria, Australia, among others). He has published around thirty works in this field, among them the PhiloZenfants collection (ƒditions Nathan), translated into more than 25 languages and the collection L'apprenti philosophe and the Dialog in the Class (Ideapress) also translated into Spanish.
ÀDîNDE SE IMPARTIRçN LOS TALLERES?
Todos los cursos se realizar‡n en Juana Cata, Plaza de la Repœblica 46 int. 13, esq. Ignacio Vallarta, a un costado del Monumento a la Revoluci—n.
Consulta el mapa de ubicaci—n aqu'
WHERE WILL THE WORKSHOPS BE HELD?
All courses will be held in Juana Cata, Plaza de la Repœblica 46 int. 13, esquina Ignacio Vallarta, next to the Monumento a la Revoluci—n.
ÀCUçL ES EL COSTO Y LOS MEDIOS DE PAGO?
Cada curso tendr‡ un costo de $ 2,000 mxn + IVA si requieres factura.
Puedes realizar tu pago v'a PayPal a la cuenta contacto@cecapfi.com
Si haces tu pago por este medio, agrega el 5% extra por los gastos de operaci—n que hace Paypal.
TambiŽn por dep—sito en banco: BBVA BANCOMER a nombre de Centro Educativo para la Creaci—n Aut—noma en Pr‡cticas Filos—ficas. Nœmero de cuenta 0195803950, CLABE 012420001958039509, BIC code /SWIFT: BCMRMXMM, ABBA: 021000021.
WHAT IS THE COST AND MEANS OF PAYMENT?
The cost of each course is $130 USD.
You can make the deposit via PayPal at the account contacto@cecapfi.com
Add 5% extra for Paypal operation cost.
Bank deposit to: BBVA BANCOMER to name Centro Educativo para la Creaci—n Aut—noma en Pr‡cticas Filos—ficas. Account number 0195803950, CLABE 012420001958039509, BIC code /SWIFT: BCMRMXMM, ABBA: 021000021.
ÀCîMO ASEGURO MI LUGAR?
DespuŽs de hacer el dep—sito, llena el formulario de inscripci—n aqu'. Si no tienes cuenta de google puedes a–adir tu comprobante de pago al correo cursos15icpp@cecapfi.com
Si deseas m‡s informaci—n o tienes alguna duda, puedes escribir o llamar v'a WhatsApp al (+521) 614-126 95 47 con Yubia Medina
Recuerda que el Cupo es limitado, por lo que te recomendamos realizar estos pasos para asegurar tu lugar. Habr‡ 10% de descuento a grupos (a partir de 5 personas) y estudiantes.
HOW DO I SECURE MY PLACE?
After making payment, filling out the registration form here . If you don't have a google account, you can write an email to cursos15icpp@cecapfi.com attaching your payment voucher.
If you want more information or have any questions, you can call or write via Whatsapp to (+521) 614-126 95 47 with Yubia Medina
Remember that the quota is limited, so we recommend you take these steps to ensure your place. There will be a 10% discount to groups (from 5 people) and students.
ÁEsperamos verte pronto!
We look forward to see you soon!